Precious: The Fine Art of Fine Craft
JURIED, OPEN CALL EXHIBITION
Precious is a celebration of the five major craft mediums—clay, glass, fiber, wood and metal. Regional artists are invited to display the best in contemporary fine craft. For centuries craft was evaluated by its function alone, often the only evidence of forgotten civilizations but today there is an interest in objects as works unto themselves. Multiple art disciplines have overlapped as artists experiment with materials leading to innovative and exciting works of contemporary art that blur the line between craft and fine art.
Juror:  Eva Kwong
Deadline:  digital submissions due — Friday, June 17
Drop off:  Friday June 24, noon-3pm and Saturday June 25, 11am-1pm
Opening Reception:  Friday July 1, 5-8pm
Artwalk:  July 2, 2016 5-9pm and August 6, 2016 5-9pm
For more information, contact: joe@akronareaarts.org

 
2017 Gallery Submissions
2017 Exhibition Season
Submit your artwork for the 2017 exhibition season at Summit Artspace Gallery.  The gallery selects artists on the basis fo quality and exhibition needs.  Artwork submitted here must be representative of the work which would be exhibited.  The selection committee will review the work on a rolling basis and we will contact artists for notification once received.
What to submit:  Please send up to 10 jpegs of work (including detail images) with an artist statement and resume.
For more information, contact: joe@akronareaarts.org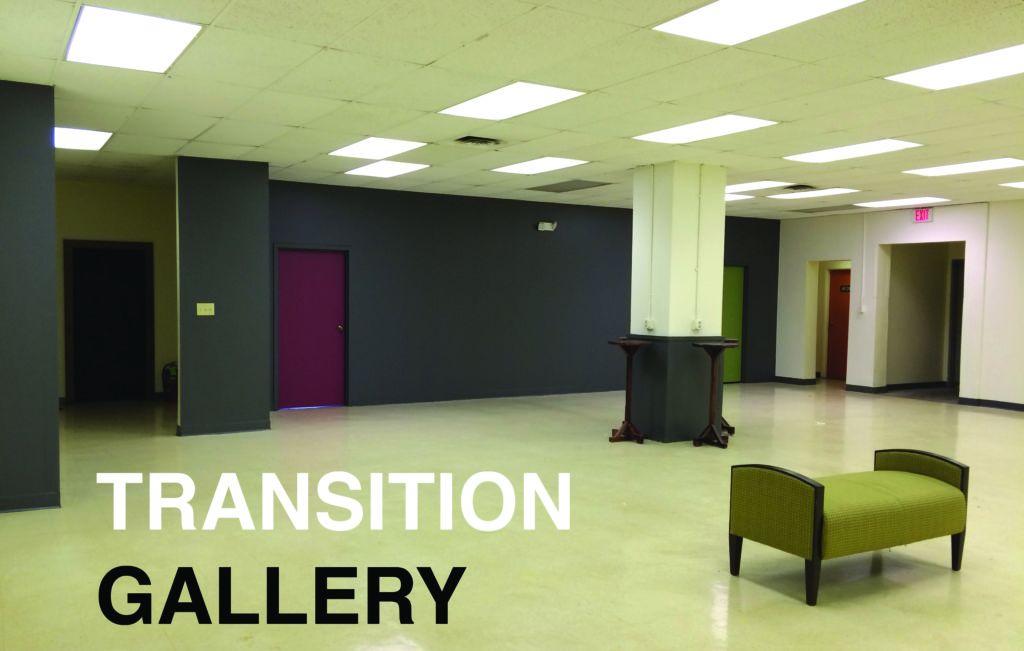 Transition Gallery Rental — Accepting Proposals
GALLERY RENTAL
Transition Gallery is a brand new rental gallery at Summit Artspace. We are accepting proposals for 1-2 person exhibitions, group shows, art auctions, fundraisers, workshops, and special events. It is also a great space for BFA and MFA thesis exhibitions for students in northeast Ohio. Exhibitions typically run 2-3 weeks.
STUDENT RATES
1-2 person exhibition = $10 and 10 volunteer hours / person.
For more information on professional rates, group shows, and event rentals, contact: joe@akronareaarts.org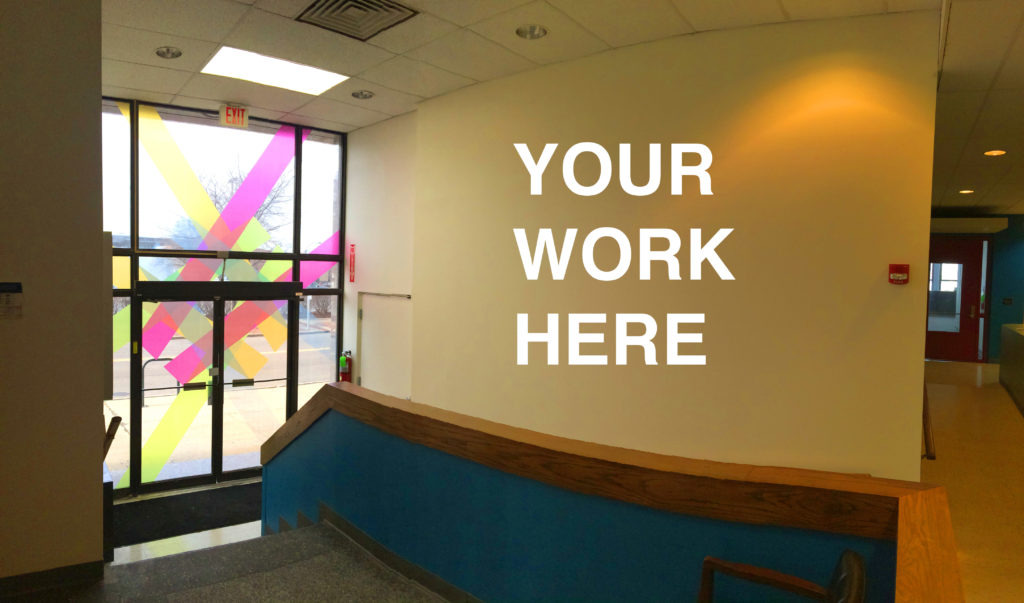 ENTRY WAY MURAL — CALL FOR ENTRY
Summit Artspace is seeking proposals for a mural in our entryway.  Help create a stunning entry!
The mural will change every four months, resulting in three murals per year.
Wall dimensions: roughly 10 ft x 15 ft.
Guidelines: Cost for submission is $10.  Please send up to 5 jpegs of relevant work with a project statement and resume.
DEADLINE: June 11, 2016

Email Joe Karlovec for more information or questions,  joe@akronareaarts.org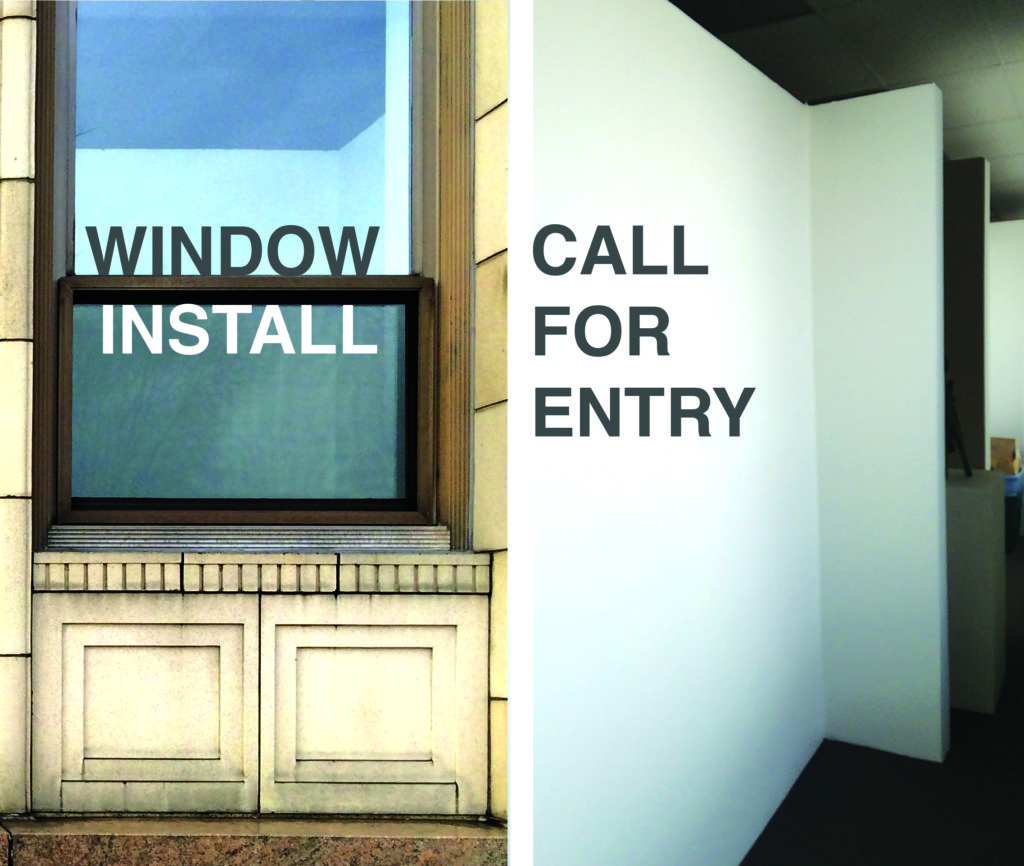 WINDOW INSTALLATION — CALL FOR ENTRY 
Summit Artspace is looking for artists to submit work to our new window installation space. All 2D, 3D, new media, mixed media, and experimental projects are eligible. Each selected artist will be given two walls facing the Akron Art Museum on South Summit Street.
What to Send: Submit up to 5 high-res jpeg images with a resume and project statement.
Timeline: Window installation projects will be on display for the duration of two months. The artist is responsible for the installation of the work. If selected, the Gallery Manager will contact the artist to coordinate the best possible days and times for installation.
Wall Dimensions: Height: 7'9″
Length: varying dimensions range from 6'10" — 7'7″ (Two walls for each artist, roughly 14 linear ft. of space to work)
Depth: 1'6″
DEADLINE: Ongoing, apply anytime.

Email Joe Karlovec for more information or questions,  joe@akronareaarts.org

SUMMIT ARTSPACE IS SUPPORTED BY: